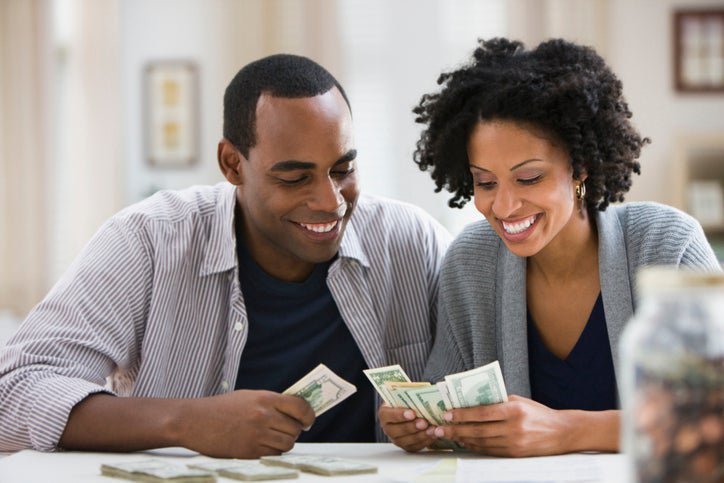 This simple challenge could leave you with a bigger bank account by 2023.
---
Keypoints
A 52-week saving challenge involves saving a set amount of money each week.
Many people start 52-week challenges at the start of a new year.
Whether it's a good idea to participate in one depends on your goals.
---
Saving more money doesn't have to be difficult and it doesn't always have to require sacrifice. Many people attempt to make it fun to put aside more cash. And one way to do that is to participate in a 52-week saving challenge.
The start of a new year can be a good time to begin this challenge, but the big questions are, how does it work and does it make sense for you to take part?
How does a 52-week saving challenge work?
A 52-week saving challenge is a simple concept that is designed to make saving money easy, effortless, and even fun.
To take part in the 52-week saving challenge, here's what you would do:
During week one of the challenge, you'd save $1
During week two of the challenge, you'd save $2
During week three of the challenge, you'd save $3
You'd continue at this pace, increasing the amount you save each week by $1. As a result, in the 52nd week of the challenge, you would deposit $52 into a high-yield savings account.
This challenge starts you off small since you're only saving a few dollars here and there. As you get into the habit of finding small expenses to cut to save more, you'll be able to slowly increase the amount you're putting aside.
But even on the last week of the year when you're making your largest contribution, you still need to find only $52 — which for most people is the cost of one dinner out or a few lunches that you'd normally purchase during the work-week.
While these small amounts of money you're saving each week wouldn't force you to change much, if anything, about your lifestyle, the little contributions end up adding up since you are making them consistently. If you participate in the 52-week saving challenge, then by the end of the last week, you would have amassed a whopping $1,326 in total.
Should you take part in a 52-week saving challenge?
Saving $1,326 isn't nothing and that extra money can help bulk up your emergency fund, help you afford big purchases, or give you extra cash to invest in a retirement investment account. There's little downside to participating in this fun savings challenge and ending the year more than $1,000 richer.
While many people start the 52-week saving challenge in week one, you can start it at any time and it's a good way to accomplish your financial resolution of saving more money in 2022 if you've decided you want to invest more for your future . In fact, you can continually participate in a 52-week saving challenge if you want, starting back over at $1 every time you hit your $52 week.
Of course, while this challenge is fun, it shouldn't replace other savings efforts. Regular savings should be built into your budget and you should make sure you have specific plans for how much to save each month and then automate your contributions to your accounts to make sure you follow through.
The 52-week challenge can supplement this type of careful savings plan, but shouldn't be a substitute for it if you're serious about building wealth.
Top credit card wipes out interest into 2023
If you have credit card debt, transferring it to this top balance transfer card secures you a 0% intro APR into 2023! Plus, you'll pay no annual fee. Those are just a few reasons why our experts miss this card as a top pick to help get control of your debt. Read The Ascent's full review for free and apply in just 2 minutes.